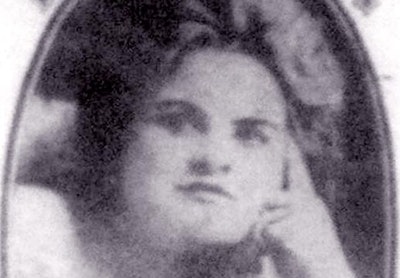 The Los Angeles County Sheriff's Department will honor the first female deputy killed in the line of duty at a ceremony marking the 100th anniversary of women serving with the department.
LASD historians say Deputy Emma Benson, 42, was the first female deputy killed on duty in the United States, when a trolley struck her Ford Model T on March 20, 1919. Deputy Harry Guard was also killed in the crash.
Deputies Benson, Guard, and Maurice Reyes were returning from escorting a subject to a Norwalk mental health hospital when the accident occurred in what is now Pico Rivera. Deputy Benson, who became the third female to join the department in 1918, regularly transported female prisoners.
Sheriff Lee Baca will also honor Deputy Margaret Q. Adams, the first female deputy, at a Saturday ceremony at Sybil Brand Institute. The institute was the Los Angeles County jail for women from 1963-1997.
Like Adams, Benson was the sister-in-law of the Sheriff John Cline. Unlike Margaret Adams, however, Emma could not be hired by the sheriff simply because she was a close relation. She completed and passed a civil service exam and became the department's third female deputy.