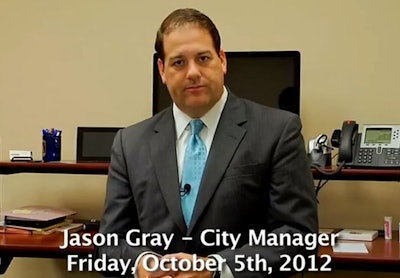 The McKinney (Texas) Police chief learned he had been replaced as the leader of the department, when the city manager posted a video on YouTube announcing his firing.
City Manager Jason Gray reassigned Chief Doug Kowalski and appointed deputy city manager Joe Williams. Gray posted a video statement about the move on YouTube on Friday.
"You'll see that the leadership and culture that Chief Williams brings to the department is well-aligned with the community," Gray said in the YouTube statement.
Williams has law enforcement experience with the cities of Celina and Frisco, reports the Dallas Morning News.
McKinney officers patrol a jurisdiction of 131,000 residents in a city that has been among the fast-growing cities in the nation.