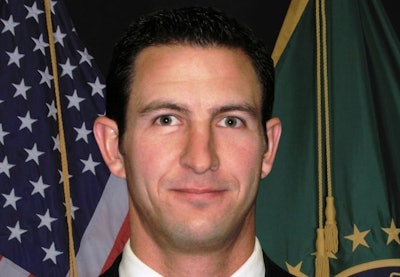 The U.S. Border Patrol agent killed last week in a shooting in southern Arizona apparently opened fire on two fellow agents thinking they were armed smugglers and was killed when they returned fire, the head of the Border Patrol agents' union said.
The two sets of agents approached an area where a sensor had been activated early Tuesday from different directions early Tuesday and encountered each other in an area of heavy brush, National Border Patrol Council president George McCubbin said Sunday.
Agent Nicholas Ivie apparently opened fire first and wounded one of the other agents but was killed in the return fire.
Read the Associated Press story.
Related: