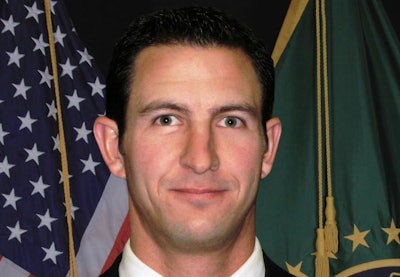 One Border Patrol agent was killed and another seriously injured in an early morning shooting Tuesday in rugged terrain near the U.S.-Mexico border. Nicholas Ivie, 30, was identified as the agent shot and killed near Naco in Cochise County.
Authorities said Ivie and two other agents were on foot at about 1:30 a.m. about seven miles east of Bisbee responding to a ground sensor that had triggered. The agents reported over the radio that they had come under fire as they were following a trail into the area. Earlier reports said they were on horseback.
When deputies arrived, Ivie had died and another agent suffered serious but non-life threatening injuries.
Read the full Arizona Republic story.