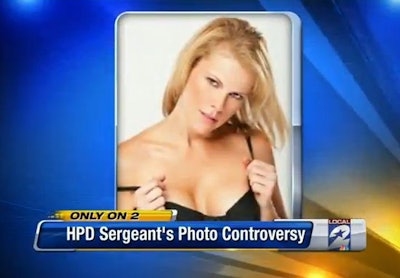 The Houston Police Department suspended one of its sergeants, after an investigation revealed that she posted about 100 racy and nude photos of herself on a modeling Website.
Sgt. Stacey Suro, a 42-year-old single mother, had posted the photos on the Model Mayhem site and included a bio referring to herself as "Tessoro." Some of the photos included fetish and bondage content, reports KPRC.
The department is continuing its investigation of the 20-year veteran, who was placed on paid leave.
Related: