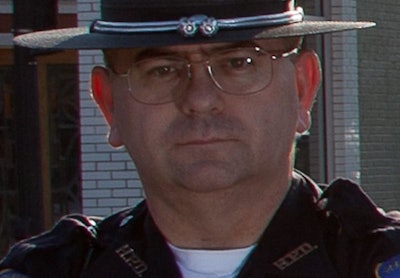 A Hodgenville (Ky.) Police officer died Sunday in a single-vehicle crash while pursuing a suspect after responding to a domestic violence call.
Officer Mark Allen Taulbee, 43, was killed when his cruiser left the roadway on Kentucky Route 210 in LaRue County at 3:25 a.m. Sunday, a police spokeswoman told POLICE Magazine.
Earlier in the day, Officer Taulbee had responded to a domestic disturbance. A suspect, later identified as 29-year-old Jason Avis, had been repeatedly calling a female adn threatened to break into her home.
After responding to the home, Officer Taulbee reported that a male subject had taken a vehicle without permission and left the scene. Officer Taulbee pursued Avis until he lost control of his cruiser, left the roadway, and hit an embankment.
Avis turned himself in later on Sunday and had been charged with wanton endangerment and fleeing and evading, reports WKYT.
Officer Taulbee had served with the Hodgenville PD for 13 months. Prior to that he served with the Morgan Police Department and the Butler County Sheriff's Office. He leaves behind a wife and two children.

He is believe to be the first line of duty death from the agency.