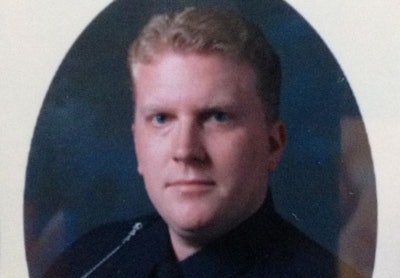 A flock of birds flew above headed northeast in a sky cast orange and blue by the setting sun as a crowd of over 1,000 below gathered to honor fallen West Bloomfield Police Officer Patrick O'Rourke during a candlelight vigil Tuesday evening.
Police believe Ricky Coley, a 50-year-old recent divorcee with financial and legal problems, fatally shot 39-year-old O'Rourke of Fenton when he and other officers arrived at Coley's home Sunday night in response to shots fired.
Police officers from all over southeast Michigan, firefighters and other emergency personnel, government employees, friends, church members, children, boy scouts, bikers, dogs and others gathered around.
Related: