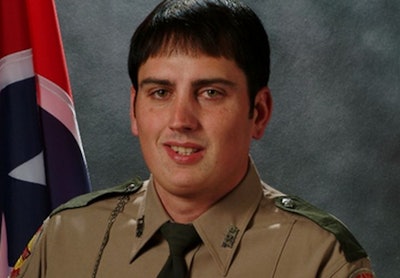 Knoxville (Tenn.) Police Department Officers Andrew Keith and Steve Taylor both were honored with the department's Medal of Merit on Monday for their lifesaving actions to rescue a state trooper at the scene of a fiery crash in March.
Both officers happened to be nearby and responded within seconds when Tennessee Highway Patrol Sgt. Lowell Russell was struck by a tractor-trailer while parked in his cruiser on the shoulder of Interstate 40 in the early hours of March 13.
The two KPD patrolmen, along with two paramedics who also miraculously were in the area, freed the trapped Russell from inside the burning wreckage of his vehicle.
Read the full Knoxville Sentinel story.
Related: