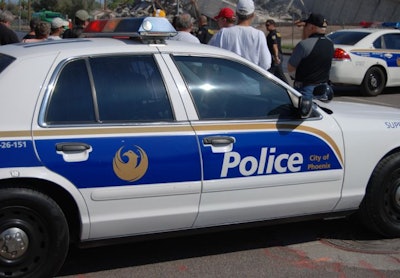 Four Phoenix Police Department officers accused of showing photos of corpses in a video slide show during a holiday party have filed a $2.9 million notice of claim against the city.
The department suspended and demoted the officers, formerly part of the night detective squad, earlier this year after receiving an anonymous complaint about the video. Their unit had worked non-criminal deaths, such as suicides, drug overdoses and grisly car accidents.
Officers Courtney Mayo, Howard Pacifico, Brandy Villareal and Jeffrey Johnson state in the claim that the city improperly characterized the video, defamed them and caused severe emotional distress. They are seeking monetary damages, and they want the department to reinstate them to their old positions.
Read the full Arizona Republic story.