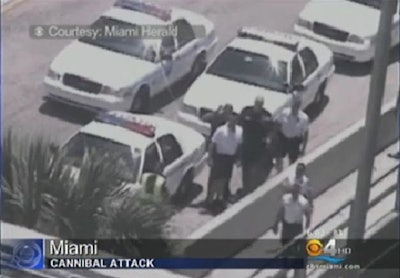 The victim of the Miami face-chewing attack told police his attacker "went berserk" and "ripped me to ribbons" during an interview with investigators.
CBS4 News in Miami obtained audio of Ronald Poppo's account of the attack by Rudy Eugene. The audio was part of his July 19 interview with two Miami police detectives.
"He attacked me," Poppo said of Rudy Eugene. "He just ripped me to ribbons. He chewed up my face. He plucked out my eyes."
In a subsequent interview, Poppo told detectives that Eugene blamed Poppo for stealing his bible. Pieces of Eugene's bible were found scattered along the causeway.