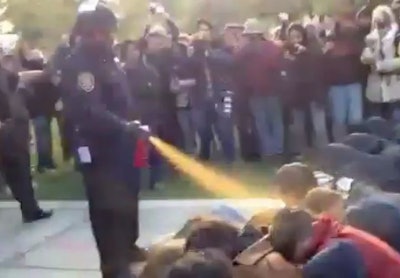 Lt. John Pike, a central figure in last November's pepper-spraying incident at UC Davis, is no longer employed by the university as of Tuesday.
Pike has been on paid leave since the incident occurred, the Sacramento Bee reports. His leave coincides with an internal affairs investigation into his and other officers' actions during the pepper-spraying of students.
UC Davis officials declined further comment; however, Lt. Pike told the Sacramento Bee he was terminated.
Related: