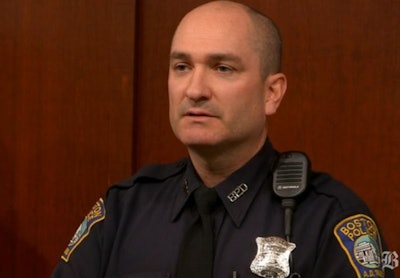 A Boston Police officer was honored today for jumping into the cold waters of Boston Harbor on Friday afternoon to save a woman.
At police headquarters, Officer Edward T. Norton received a commendation from Police Commissioner Edward F. Davis, along with a proclamation from Mayor Thomas M. Menino for his actions in the Fort Point Channel.
Just before 1 p.m., Norton, 40, one of the first officers on the scene, took off his shoes and gun belt before leaping over a banister and into the water near the Summer Street bridge.
Read the full Boston Globe story.