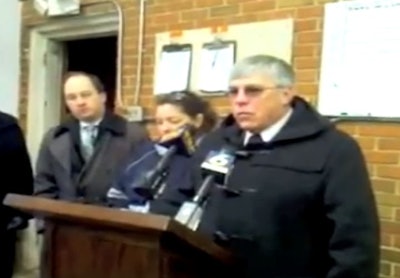 Three Pennsylvania troopers were wounded responding to a shooting in Hollidaysburg that left four people dead including the gunman, reports the Pittsburgh Tribune.
Two troopers were wounded in a shootout with the gunman. One trooper was struck in the body armor.
Three women and a man were killed in the shooting. The gunman killed the victims in a shooting rampage in which he shot a woman decording a church; killed a man in his residence; rammed a vehicle and shot the driver; and rammed a state police cruiser.
Blair County District Attorney Richard Consiglio discussed the incident during a press conference you can view here.