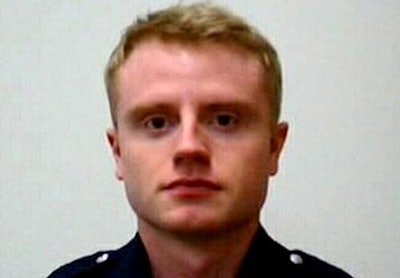 A Clayton County (Ga.) Police officer has succumbed to wounds he sustained when he was shot in the head by a suspect during a foot pursuit.
Officer Sean Callahan, 24, died at 5:16 a.m. Tuesday after undergoing surgery at Grady Memorial Hospital, reports the Atlanta Journal-Constitution.
Officer Callahan was shot after responding to a domestic-dispute call at 2 p.m. Monday at the Motel 6 on Davidson Parkway off Ga. 138. As the officers attempted to arrest the couple, the male suspect fought with officers and broke free.
The officers chased him on foot, when he shot at the officers, striking Officer Callahan in the head twice. The officers returned fire, killing the man.