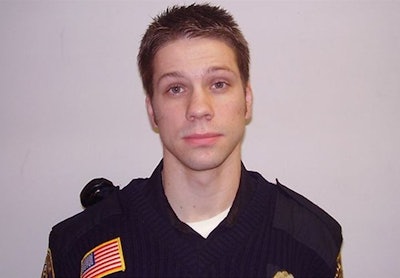 The man arrested under suspicion of fatally shooting a Cold Spring (Minn.) Police officer has been released from custody.
Stearns County prosecutors told the Star Tribune they don't have enough evidence to charge Ryan Michael Larson with the fatal shooting of Officer Tom Decker.
Larson told the St. Cloud Times he is innocent and was asleep at the time of the shooting. Authorities haven't recovered the shotgun used in the shooting.
"Basically, they have no evidence whatsoever that points in my direction," Larson said during a phone call from Stearns County Jail. He added: "They have no gun, they have no fingerprints, they have nothing."
Related: