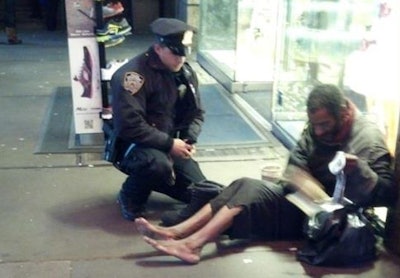 The homeless U.S. Army veteran given a pair of boots by a New York Police Department officer was seen Sunday walking barefoot on the Upper West Side.
Jeffrey Hillman told the New York Times the boots are "in a safe place" because he worried he could "lose my life."
Hillman, 54, said he appreciated the officer's kindness, and asked what he would get from all the attention. "This went around the world, and I want a piece of the pie," he told the Times.
Related: