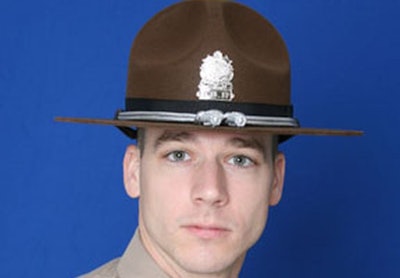 An Illinois State Police trooper was killed early Monday, when a tractor trailer struck him during a traffic stop along Interstate 55 near Litchfield.
Trooper Kyle Deatherage, a motorcycle officer, was conducting a traffic stop just after 9 a.m. when he was struck by the semi truck. Trooper Deatherage, 32, died at the scene.
No charges have been announced for the driver of the truck.
Trooper Deatherage had served with the agency for about 3 1/2 years and leaves behind a wife and two children.
"Trooper Deatherage left a legacy of courage and duty and today he is surrounded by the respect of his fellow officers and by the love of his friends and family," Illinois State Police Director Hiram Grau said in a statement. "Our hearts are heavy with grief, but they are also strengthened by Trooper Deatherage's brave calling."