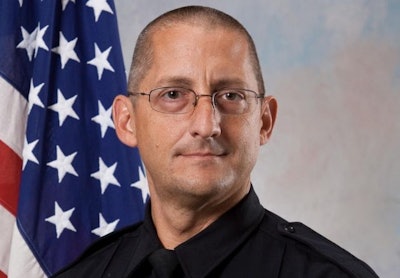 Federal investigators are assisting the Tucson (Ariz.) Police Department identify and locate the suspect who shot a sergeant in the head during a residential alarm call.
Agents with the United States Marshal's Service and the Bureau of Alcohol, Tobacco, Firearms, and Explosives have joined the investigation to assist officers with the agency's Crimes Against Persons Division and Property Crimes Division.
Sgt. Robert Carpenter, 46, remained in critical condition Monday after undergoing surgery at a local trauma center, Sgt. Marcia Hawke tells POLICE Magazine.
"The information the medical staff are providing to us is extremely encouraging," said Sgt. Hawke, the agency's public information officer. "When the medical staff woke him up, he showed evidence of awareness."
Sgt. Carpenter was shot early Sunday morning at a residence that had registered two alarms that morning. Officers initially responded to an audible alarm in the 4000 block of East Elmwood St. at 1:43 a.m.
The first officer to arrive encountered an adult male in the yard of the residence, and gave verbal commands. The man didn't comply and instead ran from the area. Officers determined entry had been made to the home, concluded their investigation, and left the area at 4:15 a.m.
About an hour later, a second audible alarm brought officers to the residence again. Sgt. Carpenter and two officers discovered signs of forced entry to the home and searched inside.
After they left the home, a loud noise was heard and Sgt. Carpenter fell to the ground.
Sgt. Carpenter, who was coming up on 12 years with the agency, served as the midnight supervisor.
By Paul Clinton