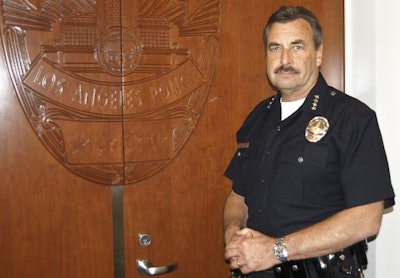 Four Los Angeles police officers are under scrutiny after one TASERed a handcuffed woman while joking with others at the scene, according to interviews and law enforcement records.
The video taken of the December 2010 arrest shows Officer Jorge Santander firing the Taser without warning and later displaying a Superman logo he wore on his chest beneath his uniform, according to records. Off camera, another officer is heard laughing and singing.
Santander then appeared to lie about the incident repeatedly in written reports. The three other officers who witnessed him stun the woman corroborated his version of events when first questioned and failed to tell supervisors that a video of the encounter existed, records show.
Read the full Los Angeles Times story.