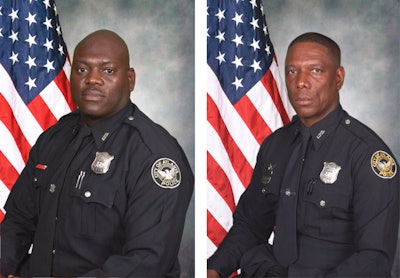 Two Atlanta Police officers were remembered for their love of flying and devotion to their families during memorial services on Friday and Saturday.
"Your dad was a real and actual hero, not a microwave hero, not a made-up hero," Atlanta Mayor Kasim Reed said Saturday to Smiley's three children, reports the Atlanta Journal-Constitution. "He gets a call and he goes with his colleague, Officer Halford, and they don't even blink. And they get in a machine that's not even supposed to leave the ground, they defy gravity, and they go to find a 9-year-old child, and in the process they sacrifice their own life."
Smiley died Nov. 3 when the helicopter he and Richard J. Halford were using to search for a missing boy crashed after striking a power pole.
Nearly 2,000 people attended Officer Halford's memorial service on Friday where the officer was remembered as a consummate professional, doting father, and skilled pilot, reports the Atlanta Journal-Constitution.
Related: