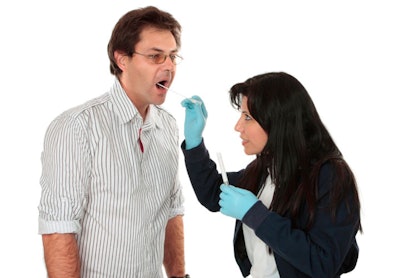 The U.S. Supreme Court will rule on whether police can collect DNA evidence from violent suspects to convict them in other crimes, when justices hear the Maryland case.
A convicted rapist is challenging a Maryland law that allows police to take a DNA sample from violent suspects, arguing his Fourth Amendment privacy rights have been violated.
In Maryland v. King, police took a DNA sample from Alonzo Jay King Jr. after his 2009 arrest on assault charges. King was later convicted in an unsolved rape case from 2003. The Maryland Court of Appeals overturned King's rape conviction in April, ruling that the collection of DNA evidence violated his Fourth Amendment rights and constituted a warrentless seizure.
Maryland's law, which went into effect in 2009, expanded the collection of DNA samples from those convicted of crimes to those who have been arrested for violent crime or burglary, even if they were not found guilty. More than half of the states currently collect DNA samples from suspects of violent crime, reports the Baltimore Sun.