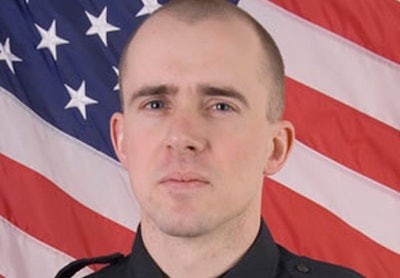 A Lakewood (Colo.) Police officer was killed early Friday by another officer who thought he was a suspect and shot him.
Officer James Davies, who was assigned to a special enforcement team, was wearing a uniform and protective vest when he was killed, reports the Denver Post.
Officer Davies was in the backyard of a home in the dark when Officer Devaney Braley spotted him and, thinking he was an armed suspect, told him to drop the weapon. Officer Davies didn't respond, thinking the officer was talking to another officer. Officer Braley then fired and killed Officer Davies.
Joe Anthony Ruiz, the owner of the home where the incident took place, has been arrested for firing gunshots that drew officers to his home.
Officer Davies is the first line of duty death in the agency's more than four-decade history.