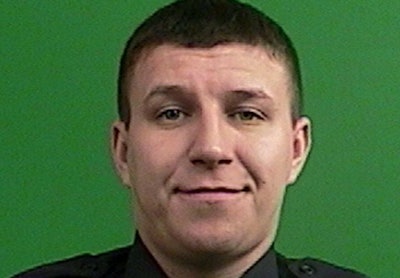 An off-duty NYPD officer and father drowned Monday night after rescuing six members of his family, including his 15-month-old son, from his flooded Staten Island home.
Artur Kasprzak, 28, brought his family members to the attic and told them he would check the basement one last time. One of the women he rescued called 911 when he didn't return, reports CBS News.
NYPD officers from the Emergency Service Unit and SCUBA team responded with jet skis and Zodiac boats, but couldn't reach the home because of downed power lines in the water.
A search party finally entered the home Tuesday morning and found Kasprzak's body.
Related: