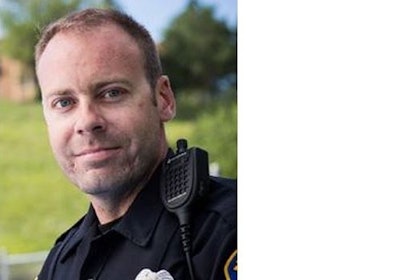 Authorities continued searching Tuesday for a suspect who shot a Sioux City (Iowa) Police officer in the face at a vehicle stop earlier in the day.
Jamal Dean, 22, was last seen running through a residential neighborhood carrying a rifle. The incident began when Officer Kevin McCormick pulled over a vehicle in the 1300 block of West Fourth Street because a female passenger wasn't wearing a seat belt.
As he began to exit the cruiser, Officer McCormick came under fire. Of the eight rounds allegedly fired by Dean, one struck the officer's forehead above his right eye. McCormick backed his vehicle away from the suspect and radioed dispatchers.
"I can't believe I'm talking to you guys right now because I've got a bullet in my forehead," he said at about 3:10 p.m.
McCormick, who joined the force last year, is expected to recover. The bullet was removed and he was released from a hospital Tuesday afternoon, reports the Sioux City Journal.