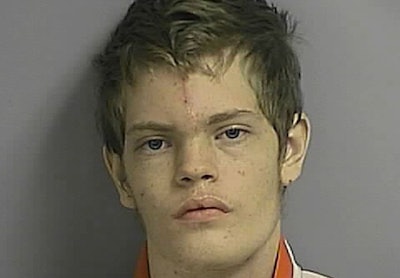 A central Florida man who tried to kill two St. Cloud Police officers in 2011 with an AK-47 was sentenced to 20 years in prison for the attack, reports the Orlando Sentinel.
Testimony during the trial of David Penney, 18 at the time of the attack, revealed that he meticulously studied the 1997 North Hollywood bank robbery and left a five-page manifesto explaining his planned suicide by cop.
Detective Clinton Wise and Officer Spencer Endsley narrowly escaped death on Nov. 21, 2011 when Penney opened fire on the officers' patrol car. Wise was hit in the foot, but the other rounds just missed the officers. Glass from the cruiser's windshield sprayed Endsley.
The incident began, when the officers responded to a "shots fired" call. Penney opened fire on a neighbor's house, and eventually fired more than 100 rounds at the house and the officers. He spent the past 16 months recovering from a self-inflicted gunshot wound to the head.