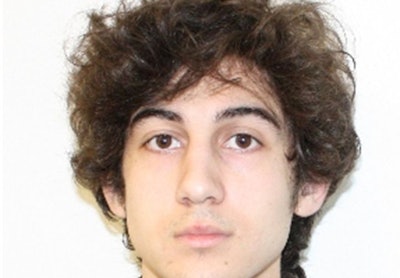 The second Boston Marathon bombing suspect who eluded authorities for five days in a manhunt that left another officer dead has been taken into custody, the Boston Police Department announced via Twitter and Facebook.
Dzhokhar Tsarnaev was taken into custody shortly before 9 p.m. Friday, following an intense 24 hours that began late Thursday after authorities first confronted when Dzhokar and his brother.
On the Boston PD's Facebook page at 9:01 p.m., the agency shared this update: "CAPTURED!!! The hunt is over. The search is done. The terror is over. And justice has won. Suspect in custody."
Shortly before the announcement, residents reported hearing gunshots and seeing police race to the backyard of a Watertown property, where officers located the 19-year-old native Chechen.
Police sources told the Boston Globe officers had removed the cover from a boat where Tsarnaev was hiding.