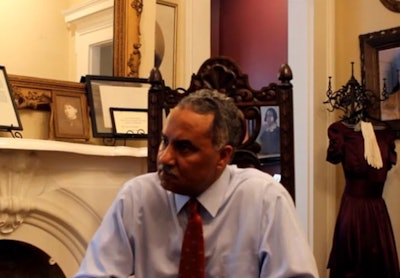 Orleans Parish Sheriff Marlin Gusman has questioned critics of his jail management style, implying to a local media outlet that their criticism is racially motivated.
Gusman told the New Orleans Tribune critics are "looking at something different than just the record" of his management of the jail, reports The Times-Picayune.
Earlier this month, New Orleans Mayor Mitch Landrieu called on federal prosecutors to take over management of the city jail and oust Gusman. Landrieu made the comments April 2 during a federal civil rights trial over allegations of poor jail conditions.
Criticism of Gusman intensified after videos went viral on the Internet showing inmates at the Orleans Parish Prison drinking beer, shooting dice, injecting heroin, and in one case, leaving the jail to hit the strip clubs on Bourbon Street, reports The Times-Picayune.
The Southern Poverty Law Center has also questioned Sheriff Gusman's jail management.
Gusman, who is black, accused Mayor Landrieu, who is white, last week of engaging in "Archie Bunker rhetoric." Bunker is a 70s TV character synonymous with bigotry.