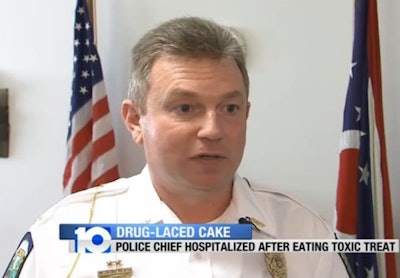 An Ohio police chief who accidentally ate a marijuana-laced cake continues to recover from a poisoning he believed would kill him.
Laurelville Police Chief Mike Berkemeier told WBNS, "I thought I was dying," after eating an entire cake laced with hash oil (a concentrated form of THC) that had been left in his kitchen by his younger daughter's friend.
Berkemeier ate the cake during Easter weekend. The younger daughter's friend had accidentally left the cake when the two hastily left the house to visit Berkemeier's older daughter who had been hospitalized after a traffic accident, reports The Logan Daily.
Berkemeier drove himself to the police station, where medics transported him to the hospital for treatment.