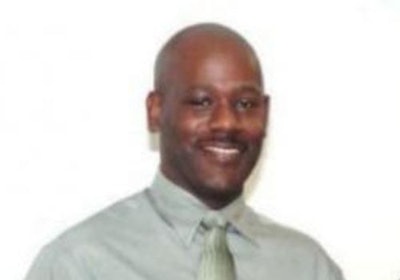 Jackson (Miss.) Police Detective Eric Smith loved his two sons and displayed a memorabilia shrine to his favorite NFL football team in his home, friends of the slain officer told the Jackson Clarion-Ledger.
Detective Smith, about 40, was fatally stabbed Thursday by Jeremy Powell, 23, in what state investigators have ruled a murder-suicide. Smith was interviewing Powell about the stabbing death of Christopher Alexander inside the Jackson PD's headquarters. Powell's name had not been entered in the booking log, so he was not under arrest.
During a physical struggle between the two men, Powell was able to wrest away Smith's gun and fatally shoot the detective. He then turned the gun on himself.
Powell was convicted of rape at age 15 and flaunted a wild lifestyle in pictures recovered from Facebook pages of relatives, reports the Clarion-Ledger.