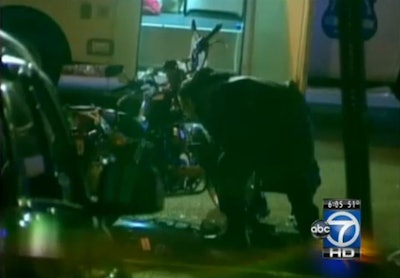 A Metropolitan (D.C.) Police motor officer struck by a vehicle was finally picked up by a Prince George's County ambulance 20 minutes after the accident, a delay that has prompted discipline of city personnel.
On March 5, a D.C. motorcycle officer was struck in a hit-and-run near the intersection of 46th and A streets SE. Three D.C. ambulance units within four miles of the crash failed to respond. They had been granted "delay" or out-of-service status.
Seven city firefighters will face "appropriate personnel action," reports WJLA. Several correction measures have been put in place, according to a report on the incident.