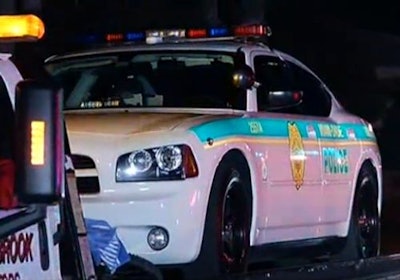 A Miami-Dade Police officer shot and killed a man who jumped into a cruiser and tried to run down officers in the Hammocks in southwest Miami-Dade late Tuesday, reports NBC South Florida.
The incident happened shortly after officers responded to a call of a suspicious person looking into a vehicle in the area of 77th Street and Southwest 162nd Avenue.
Officers arrived and found a man who refused to give him name or other information. A struggle ensued when officers tried to handcuff the man, who broke free and jumped into the cruiser.