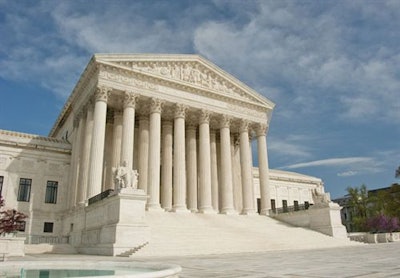 The U.S. Supreme Court agreed Monday to identify the appropriate venue for professional gamblers to sue a federal agent who seized their money at an airport.
Drug Enforcement Administration Agent Anthony Walden confiscated $97,000 in winnings and gambling seed money from Gina Fiore and Keith Gipson, a pair of Las Vegas-based professional gamblers. The two had allegedly been making their way home from San Juan, Puerto Rico, in 2006 when suspicious DEA agents in San Juan alerted Walden to the cash.
Read the full Courthouse News story.