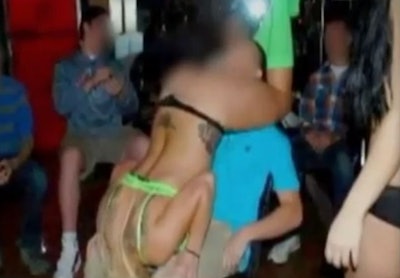 An upstate New York mother is facing child-endangerment charges after she hired strippers to perform at her son's 16th birthday party in November.
Judy Viger, 33, has been charged with five counts of endangering the welfare of a child. The parents of five teens who attended the Nov. 3 party reported the matter to the South Glens Falls Police Department.
Viger organized the party at Spare Tire Bowling Center for her son, Reggie. She hired dancers from Tops in Bottoms.
The complaining parents found out that the strippers had been at the November 3 bowling party through photos posted on Facebook, reports WPTV.
Teens who attended the party gave statements to police describing how scantily clad dancers bit a teen's nipple while another questioned the ages of the partygoers, reports the Glen Falls Post Star.