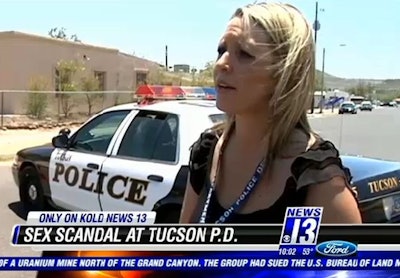 A Tucson (Ariz.) Police lieutenant has been demoted to sergeant, after an internal investigation revealed she sent racy photos and a video to another officer.
Sgt. Diana Lopez, who formerly served as the agency's public information officer, allegedly sent sexually explicit photos of herself, including one wearing a Tucson Police T-shirt, and a video to a subordinate officer. She had a relationship with the officer from May to August of 2011; she was promoted to lieutenant in July.
In a disciplinary report, Assistant Chief Kathleen Robinson said Lopez used "extremely poor judgment in sending these images, undermining her credibility as a commander."