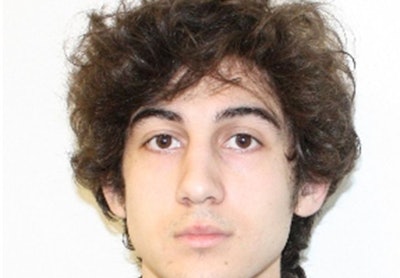 The teenage suspect accused of killing four and wounding 264 at the Boston Marathon and its ensuing manhunt told a judge Wednesday he is "not guilty" of 30 federal charges.
Dzhokhar Tsarnaev, 19, appeared in court with his arm in a cast and his face swollen for a seven-minute proceeding, reports CBS News. He could get the death penalty if prosecutors pursue it in the April 15 Boston Marathon bombing he allegedly orchestrated with his brother, Tamerlan.
Tsarnaev was arrested April 19 while hiding in a boat, following an intense manhunt and gun battle with Watertown (Mass.) Police officers. MIT Officer Sean Collier was killed and MBTA Officer Richard Donohue was critically wounded.