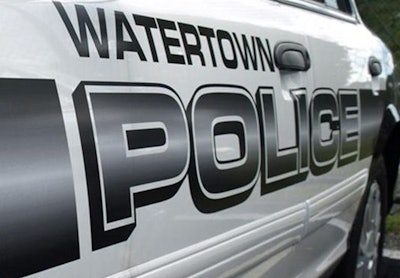 The two sergeants and six officers of the Watertown (Mass.) Police Department who engaged the Tsarnaev brothers during the manhunt following the Boston Marathon bombing gave a minute-to-minute account to the New York Post.
Dzhokhar and Tamerlan Tsarnaev had already killed three and injured 264 marathon attendees when Officer Josephy Reynolds spotted the carjacked black Mercedes SUV in Watertown.
Officer Reynolds made eye contact with Tamerlan, who stopped the vehicle, exited, and began firing. Officer Reynolds reversed, parked and began returning fire. These opening moments sparked a 12-minute sequence of gunfire and IED attacks that left Tamerlan mortally wounded, caused damage to several police vehicles, and resulted in Dzhokhar's capture.
Sgt. John MacLellan used the diversionary tactic of sending his empty cruiser toward the Tsarnaev brothers, who hit it with an IED. The agency's other on-scene supervisor, Sgt. Jeffrey Pugliese, confronted Tamerlan in the street as he ran out of ammo.
While Sgt. Pugliese attempted to handcuff Tamerlan, Dzhokhar gunned the Mercedes and struck his brother, who had already been shot nine times. Dzhokhar ditched the vehicle nearby and was later arrested after hiding in a boat in a nearby backyard.