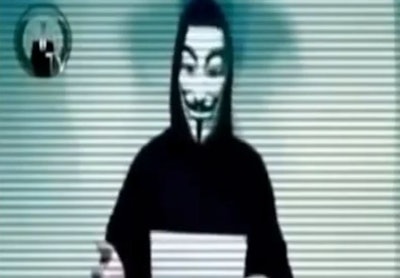 Protesters gathered in front of the Hawthorne (Calif.) Police headquarters Saturday amid threats to the department stemming from the fatal shooting of a Rottweiler during an arrest.
About 100 people gathered at the station and chanted. Several told the Los Angeles Times that officers went too far when they shot Leon Rosby's 80-pound Rottweiler Max during a June 30 arrest. The dog lunged at officers, who were arresting Rosby for disrupting a police operation. An officer shot and killed the dog.
The Hawthorne PD initially pulled the three officers involved in the incident from patrol duties after receiving threats. They have since returned to patrol after being reassigned. Rosby, 52, held a press conference Wednesday and said the threats need to stop, reports NBC Los Angeles.
"Just calm down," Rosby said. "Stop threatening them and their families. All police officers are not bad."
The hacker group Anonymous also threatened the agency in a video posted to YouTube. In the video, a masked member of the group says, "Hello fellow citizens of Earth. We are 'Anonymous.' Police of Hawthorne, you should know you are our primary target. This matter will not remain unresolved. We are 'Anonymous.' We are legion. We do not forgive. We do not forget. Expect us."
As a result of the threat, the agency has been bolstering its IT infrastructure, reports CBS Los Angeles.