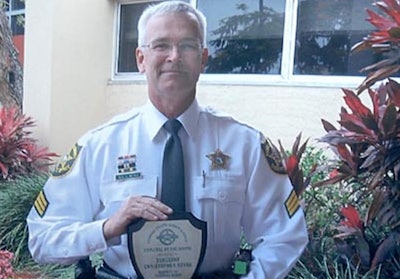 Newly uncovered evidence in the investigation of the killing of a Broward Sheriff's Office sergeant in 2007 points to a suspect who died in a shootout with police a month later, authorities said Tuesday.
Investigators found Sgt. Chris Reyka, 52, dead in the parking lot of a Pompano Beach Walgreens on Aug. 10, 2007. The evidence, which has not been released, points to Shawn Labeet, who was killed on Sept. 13, 2007. Labeet shot four Miami-Dade Police officers, killing Officer Jose Somohano. Labeet then returned to an apartment complex in Pembroke Pines, arming himself with an assault rifle. Miami-Dade SWAT officers shot and killed the 25-year-old Labeet when he opened fire.
Labeet had lived in Miami-Dade under the alias of Kevin Wehner after obtaining a fake driver's license. He paid several traffic tickets and purchased firearms under Wehner's name.
A reward of $278,225 remains and detectives are asking for the public's help to identify Labeet's friends, past criminal activity, and association with a white van seen at the crime scene.