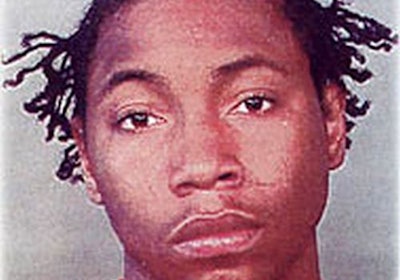 The former federal corrections officer who had a baby with a man convicted of executing two NYPD detectives pleaded guilty Monday and faces 15 years in prison, reports the New York Daily News.
Nancy Gonzalez, 29, lost her job earlier this year, after a DNA test proved Ronell Wilson was the father of her child. Wilson was convicted in 2006 of fatally shooting Detectives Rodney Andrews and James Nemorin during a gun-buy bust in 2003.
Gonzalez had sex with Wilson at the Metropolitan Detention Center in Brooklyn, where she was guarding him. Wilson had hoped it would help him avoid the death penalty.
Prosecutors are now seeking the death penalty for Wilson. During testimony last week the cop killer told one of his gang associates, "I popped them" after the 2003 murders, reports the New York Daily News.