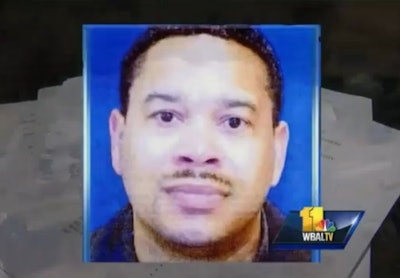 The latest class of police trainees marched to the podium to accept law enforcement certificates in gleaming black shoes and brass buttons that matched their smiles. The graduates yelled their names proudly during a special roll call and chanted at the end of the ceremony with vigor.
But the name of one member of the class wasn't called. That trainee was seriously injured during a training exercise, adding a somber tone to the Baltimore Police Academy graduation Friday.
"It made it real for them," said Alan Bush, cousin of police graduate Jose Bruno, who attended the graduation. "I think everyone was at a point where they were trying to find themselves. It definitely had an impact on them."
For many in the academy class, the first shooting they experienced didn't come on the streets of Baltimore but on Feb. 12 during a training session at an abandoned building in Owings Mills. Prosecutors said Baltimore police instructor William Scott Kern fired his service weapon at University of Maryland police recruit Raymond Gray, critically wounding him and blinding him in one eye.
Read the full Baltimore Sun story.
Related:
14 Ways To Make Training Safer