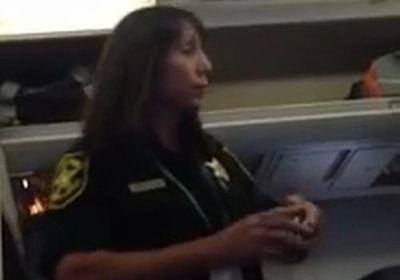 A U.S. Airways flight was delayed for almost an hour Sunday, as Fort Lauderdale (Fla.) Police officers removed an unruly woman who cursed and assaulted one of the officers.
The flight eventually left for Charlotte, once officers removed Lindsay Capri Bien-aime. Another passenger captured the arrest on a smartphone camera and uploaded the clip to YouTube.
In the clip, Capri Bien-aime can be heard cursing at the officers, who handcuff her and remove her. She has been charged with battery on a law enforcement officer, reports WCNC.