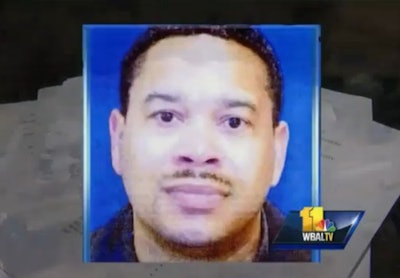 The University of Maryland Police recruit who was shot in the head during a training exercise has filed a multi-million dollar lawsuit naming the city, county and individual officers involved in the unauthorized training.
Officer Raymond Gray claims he and other officers were directed to go behind a window inside a closed psychiatric facility where instructor William Scott Kern "intentionally and negligently" fired his weapon at the trainees. Gray was struck in the head and is continuing his rehabilitation after losing an eye.
Kern faces an August trial after he was charged with second-degree assault and reckless endangerment in March.
The lawsuit also names Baltimore Police Commissioner Anthony Batts and Officer Efren Edwards, a member of Batts' executive protection team who was a training instructor on site at the time of the shooting. Maj. Eric Russell, the head of the training academy at the time, is also named.