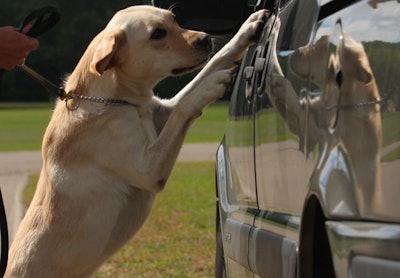 Frederick (Md.) Police arrested a man who hissed and barked at a police dog during a vehicle stop on Monday.
Police stopped a vehicle leaving the Windsor Gardens apartments at 11:15 p.m. As the officer brought his dog near the car to scan it, the vehicle's passenger, identified as Lavander Rakheen Disney, rolled down his window and began harassing the dog.
Disney resisted an officer's attempt to get him to leave the vehicle and eventually submitted when the officer threated to TASER him, reports the News-Post.