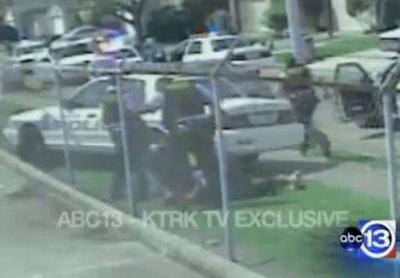 A former Houston Police officer was convicted Wednesday for his role in the 2010 beating of a teenage burglary suspect that was caught on surveillance video.
A six-person jury convicted Drew Ryser of official oppression, a misdemeanor.
Ryser will serve two years' probation and pay a $1,000 fine as part of a separate agreement worked out between defense attorneys and prosecutors. A jury could have sentenced Ryser to up to a year in jail.
Ryser, 32, is the last of four fired and indicted police officers to have their cases resolved in court for their roles in the beating of then-15-year-old Chad Holley.
Read the full Associated Press story here.