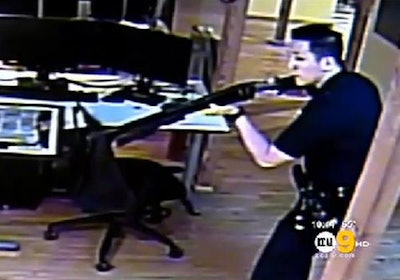 Los Angeles Police officers raided a video game studio, after responding to a false burglar alarm and observing a menacing apparent gun-wielding man inside the business.
After entering the business, the officers encountered life-sized Simon "Ghost" Riley, a soldier character from the "Call of Duty: Modern Warfare 2" video game. The life-sized dummy was positioned near a window with a replica AR-type rifle.
The Sherman Oaks business is the home of Robotoki, a video-game development company founded by Roberrt Bowling, who helped create the "Call of Duty" games, reports KCAL.
Surveillance footage from the business shows officers entering the business with their guns drawn.