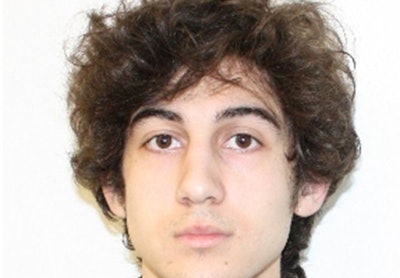 The surviving Boston Marathon bombing suspect scrawled a note on the cabin wall of the boat where he was captured claiming responsibility for the attacks and expressing his desire to join his dead brother in a Muslim paradise.
Dzhokhar Tsarnaev, 19, wrote the note in marker while he hid in the boat from authorities. He wrote that brother Tamerlan, who died in a gunfight with police, was a martyr in paradise. He also wrote that he expected to join him there soon, reports CBS News.
The boat wall with the note was riddled with bullets.