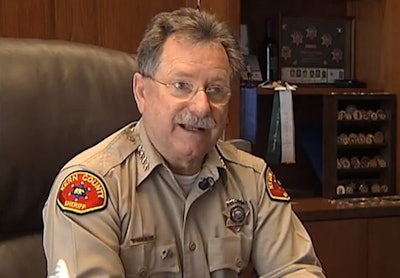 Kern County (Calif.) Sheriff Donny Youngblood has asked the FBI to investigate the death of a man who was repeatedly struck by deputies' batons.
The sheriff requested the FBI probe after he discovered that one of two cellphones seized from witnesses didn't have footage from the incident. Youngblood asked the FBI to determine what footage the phones contained and whether any footage was deleted, reports the Los Angeles Times.
Community members said they used cell phones to record video of deputies striking David Sal Silva with repeated blows to the head early Wednesday. The Silva family's attorney earlier told the Times that any missing footage "makes it look like a cover-up."
Sheriff Youngblood said he viewed footage that showed deputies striking Silva with batons, but it didn't conclusively show whether the strikes were delivered to Silva's head.