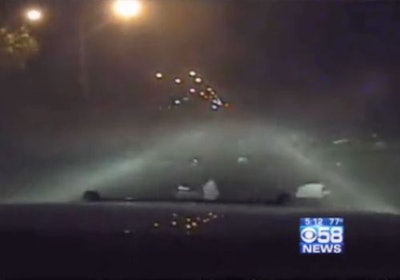 A man who fled from West Allis (Wis.) Police officers and wrecked his SUV in a residential neighborhood faces multiple charges including drunk driving.
After a call at 1 a.m. on May 2 that two motorists were arguing, responding officers located the SUV in the 1500 block of S. 76th St. and attempted to pull over the vehicle. The SUV sped away but then struck a fire hydrant and several trees before flipping and ejecting the driver near the intersection of Washington Street, reports WITI.
The initial pursuing officer rolled up to the scene and reported, "There's debris all over the road. This car is absolutely totaled." The agency released dash-cam footage showing the aftermath, reports WDJT.