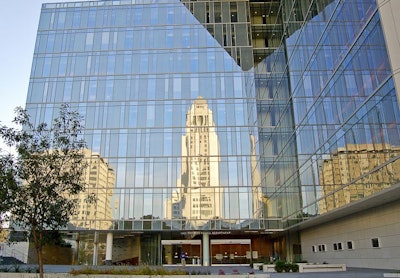 Two LAPD officers have been ordered to attend disciplinary hearings amid allegations that they gave at least four women leniency for performing sex acts, reports the LA Times. Officers cannot be fired without a hearing.
Officers James Nichols and Luis Valenzuela, both 41, are accused of preying on women they had arrested or used as informants. Nichols has denied the charges. Valenzuela has not commented on the matter.
Details of the internal investigation into the officers' conduct appear in a search warrant affidavit.
One woman made an allegation in January 2010 and then another made a very similar complaint in 2011. The two officers were transferred and not much progress was made in the investigation until July 2012.
That was when prostitutes told investigators that patrol officers in the Northeast Division where Nichols had been transferred were picking women up for solicitation and letting them go in exchange for oral sex, according to the affidavit. Two more women then also reported being pressured into performing sex acts by the two officers.