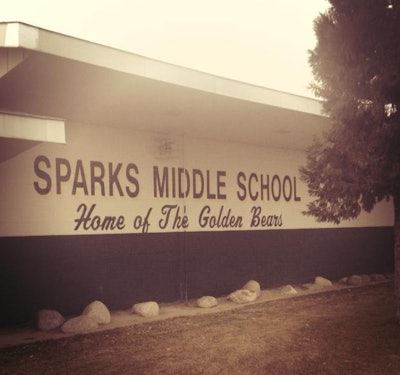 Two people have died and two boys have been hospitalized as a result of Monday's shooting at Sparks Middle School in northern Nevada, reports the Associated Press.
A teacher was shot and killed as he was running toward the shooter, telling him to put down the gun, reports RGJ.com.
An announcement posted on the Sparks Police Department Website instructs the public to stay away from the campus. The announcement indicates the suspect "has been neutralized." It is now known the suspected shooter was a student and he is among the dead, reports NBC News. Police did not fire any shots, according to KSNnews.com.
Two male minors have been transported to a local hospital and are in critical condition, reports RGJ.com.
Sparks Middle School and another nearby school have closed for the day. Parents have been instructed to go to Sparks High School to pick up their children.